You really should have added this to your previous thread, instead of starting a new thread, so we would have all the background info. Your previous thread:
http://forum.tvfool.com/showthread.php?t=13501
Quote:
The attached picture shows my anteanna and the direction (sorta N, a bit left), and the garage which also has metal roof. The redwood trees can be seen too...
I didn't see the antenna at first until I zoomed in, but it was helpful that your photo showed the whole area, including the trees.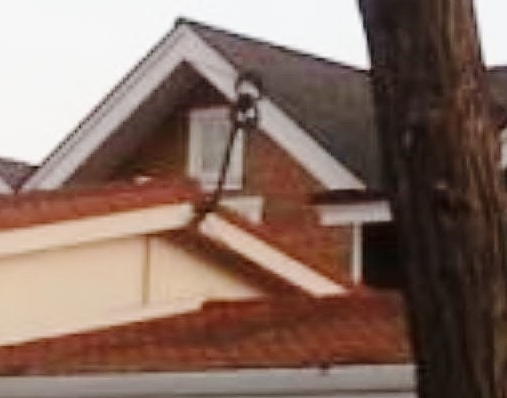 Is the antenna facing about NW (should be about 309 magnetic), or are we looking north to see the antenna?
Quote:
Q1: I've two installers telling me 2 different things. One says the metal roof is causing the signal issues, other says, metal roofs affect analog only, not digital! Who is correct?
A metal roof might affect either. You have the direct signal from the transmitter, and a signal reflected from the roof arriving a little later. This is called multipath. It can help or hinder. It can help if the two add together in phase. It can hinder analog and cause ghost images.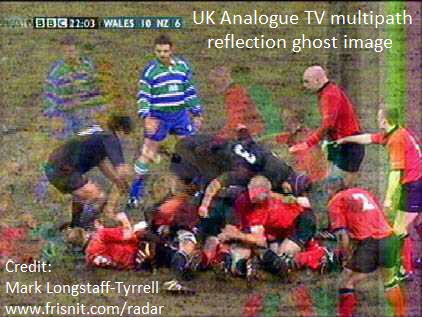 It can hinder digital and cause errors in the digital stream that need to be corrected by the FEC (Forward Error Correction) that has a limited correction ability. When the errors exceed that limit, the signal shows pixelation, picture freeze, and finally dropout at the "Digital Cliff."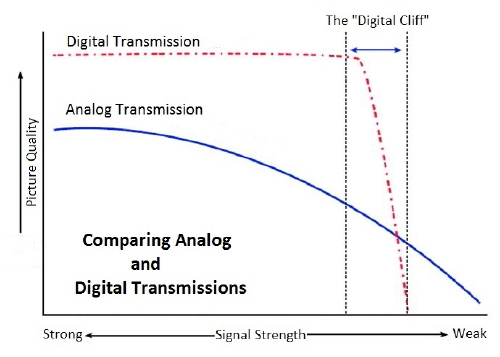 Quote:
Q2: my neighbour got Channel Master 4228HD, and he claims it helped a lot. Is that better?
The 4228 has a much narrower horizontal beamwidth, and sometimes can help reject multipath reflections, but it is more likely that the location of his antenna is better.
Quote:
Q3: one installer is suggesting installing it on a pole off the garage wall, so the metal roof would be behind it, would that make a difference?
It might, but the only way to find out is to make a temporary test setup before any permanent change of location.
Quote:
The redwood trees are obstructing it somewhat, and the city won't let me chop chop.
Trees can definitely mess with signals. Try moving the antenna to another location as a test.
http://www.hdtvprimer.com/antennas/siting.html
scroll down to trees