Quote:
Originally Posted by
bobsgarage
...curved reflector and design tells me that's a UHF but ...Who made that?
Probably Winegard (available in late 60s thru 70s).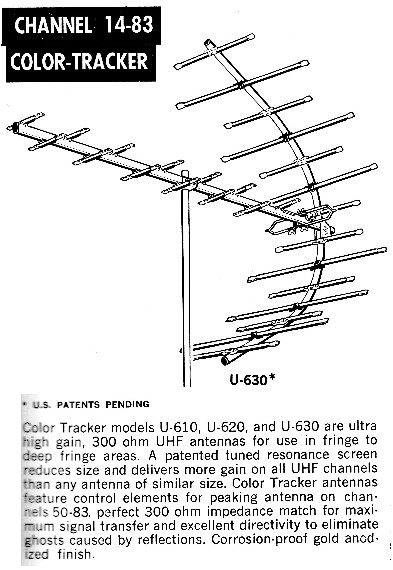 Quote:
...The VHF, is that bi-directional?
Kenosha is midway between Chicago and Milwaukee so it would make sense.
Yes, looks like it is bi-directional.
Quote:
...Who made that VHF antenna?
Don't know.
Several manufacturers made 'Area or Regional Specials'.
.