Quote:
Originally Posted by bobsgarage
...And now I'm wondering what are those gadgets on the directors?
Those may be spacers. The front elements are in a Vee array for UHF. The lengths of the UHF elements are 5/4 wavelength or possibly longer. The elements are relatively long for UHF and the spacing is small. More than likely, without the spacers the UHF portion would drift out of alignment.
The antenna is a JFD version.
Similar to, but larger than this one: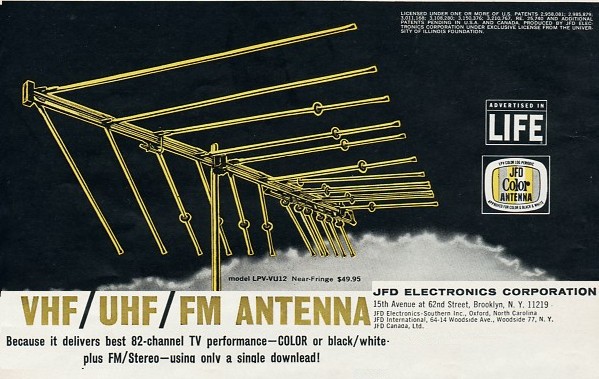 .