Kevin couldn't get any signals through the trees unless he aimed it way to the left to catch the signals coming around the trees: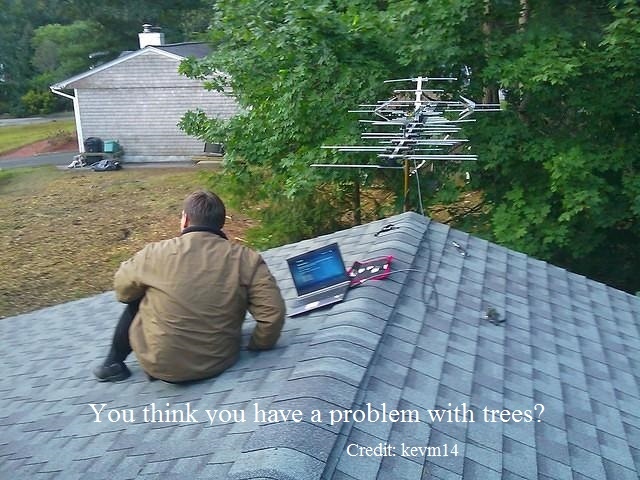 He moved the antenna to a taller mast at the other end of the house.
olimazi, who lives in Branchburg NJ, SW of your location, has a similar NYC terrain problem and trees. His antenna aimed directly at a tree also: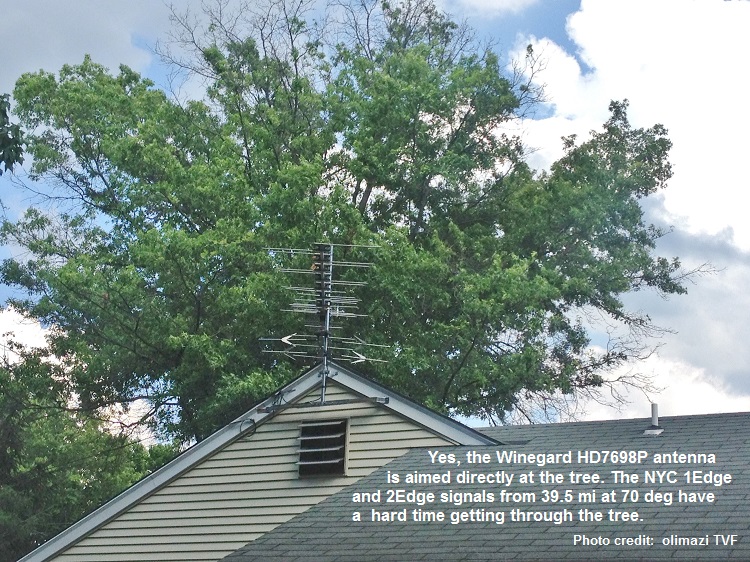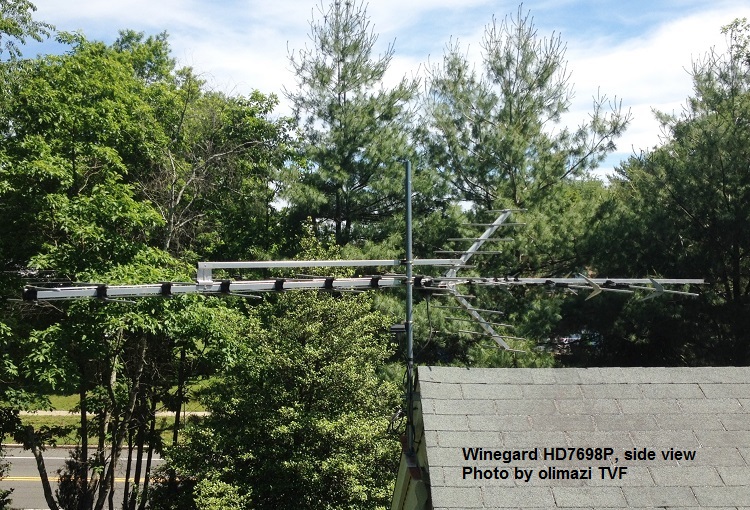 GHammer also had a problem with trees. He tried 3 locations on his roof. The first was above the garage on the right end. The second was on a tripod at the left end as shown above. IIRC, the best location was on the roof peak at the center.